#31
10th October 2013

10th October 2013
Thanks Subby , but no ; validation is definitely not why I do it , or what im after. I go my own way and dont follow the herd. If I did , I'd be making dubstep or trap. The range in my music is hopefully testament to the fact that I strive to be original and try as best as I can , to take water from my own well.
I dont even listen to much electronic music anymore as I find it limiting , and I absorb everything I hear , in every genre I hear. I've made everything from spaghetti western electro dub , to spy film soundtracks , and japanese idm.
For instance , right now im working on a track where the bass synth is distorted to hell , and I have squealing electric guitar overlaid on top , while a heavily compressed electro beat holds it all together. Its completely different to anything I've ever done , and I just go where the sounds want me to go.

Obviously , its nice to be told its good , and to a degree , that factors into the equation too , but no matter who says what , I love my music.
Primarily , what im after is guidance with the production aspects because I want it to sound as good as it possibly can , then , when I have it at the level I want , the marketing and promo rollercoaster start.
Ive been doing this seriously for 13 years , but im maybe 3/4 way to the sound I want , in terms of production.
If I was after validation , id be using an auto-follower on soundcloud , and following everyone in sight to try to get them to listen. Hopefully I appear to have a bit more integrity than that. I only follow about 1/8 of the people following me on soundcloud. I dont do the "collecting pokemon" thing.
__________________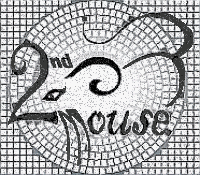 www.2ndMOUSEofficial.com
www.soundcloud.com/2ndMOUSE