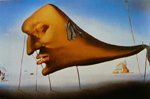 #1441
3rd January 2012

3rd January 2012
Quote:
Originally Posted by
nooneimportant

I bought two AKG 414's they had used, and noticed some minor defects in one a little after I bought them. I went right back, because I knew they had a 3rd used one for the same price, and asked to exchange it. There was a guy "testing" the mic out in the back studio. When he came out, the salesman with him said he decided to get the mic I wanted. The saleswoman helping me said she could knock the price down on the one I had bought already, but THEN the guy who was buying the mic said "ok, I'll be back for it tomorrow!". I then promptly exchanged my mic for the other one, and left.
Ummmm, I'm not sure I agree with this, that mic you took was the other guys..

matt