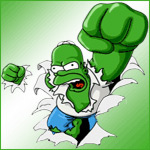 #31
10th March 2008

10th March 2008
It uses a custom output transformer designed by Avedis and manufactured by Jensen...
But, a preamp is not just a couple of transformers with some other parts thrown in the middle... it's all about how the other parts work together, and how they interact. If you look at the MA5, it's very different than many other 500 series preamps. Most use the typical
transformer
>
op amp
>
transformer
circuit (which are essentially different twists on the 312). The MA5 uses a 1073 style
amplifier
circuit, not just the transformers. This is why people are blown away by it when they compare it to a lot of other 500 series units... It's very different.