#1
17th May 2013

17th May 2013
Swapping ti NE5534AP with Signetics NE5534AN..
---
Hi,
Im thinking of swapping the TI 5534 AP's in my console with NE 5534 AN by Signetics. I have a batch of 15 pcs 'NE5534 N' and 7 pcs of the 'AN' version.
Are these chips interchangable, i mean the N and AN types?
Or are there differences that would impact the circuitry?
Um, yes.. Im not really that into electronics and there is one odd (for me) thing i noticed when checking out the mic pre stage in the console.
The existing TI 5534 that im thinking of replacing is sittting on top of a cylindrical aluminium thingy. Would be really cool to know what it is and does as part of the circuitry. Is it a heat sink maybe?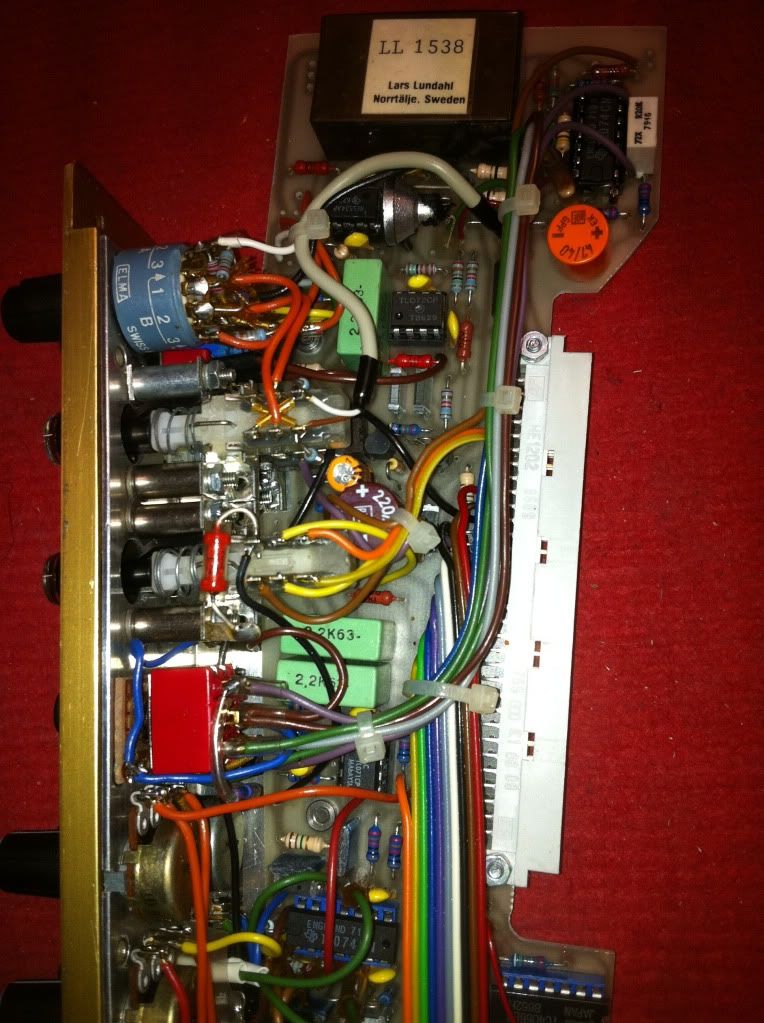 The 5534 is below the LL transformer. Sorry for the bad resolution pic.
Best Regards Hans
Best regards Hans