28th August 2013
Tape Simulation
---
I couldn't find any threads related to this and it's an interesting thing, so let's do it!
A lot of people don't like the sound of electronic music on tape, but I know I do.
So are you bouncing to a machine? It doesn't matter if you are or not, we've seen some really cool stuff come out in the last year or so on the software end of things and what do you reckon? Good shit or bad colorization plugs?
Crane Song Phoenix II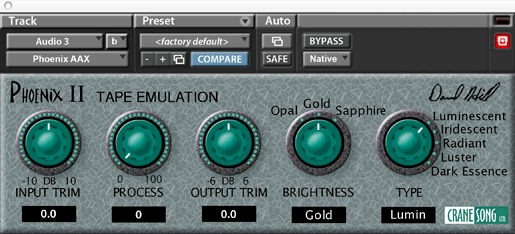 Magentic II
Kramer MPX