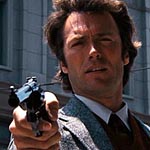 #1
6th July 2012

6th July 2012
Tim's Limp Mass Bass Absorbers
---
Over the years I have had great success fixing small room bass problems with limp mass absorbers. As there are so many threads here about this very problem, I have posted my design here for you to use. It's not that flash, but they do work if you follow the rules. The most common question is going to be, "how many do I need?". In most smallish rooms (like this one
Time to give up on the 80Hz null?
) sometimes only 4 absorbers per problem frequency mounted at the corners will be effective and you can always add more if needed.
Cheers
Tim.
Edit, I have added a Excel frequency calculator, enter your mass and depth into the red areas and it will spit out approx frequency.
__________________
"Opinions are like arse holes, everybody has one" Dirty Harry (Clint Eastwood)
Visit Buzz Audio
---
Last edited by Tim Farrant; 6th July 2012 at

06:16 AM

.. Reason: added calculator