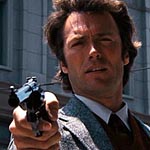 #511
17th December 2012

17th December 2012
Quote:
Originally Posted by
Bilou

Hi,

I just made a SketchUp model of Tim's example 1.
(Tim, correct me if I made mistakes in it)

I find a little bit strange to turn the 50Hz traps toward the floor, as 50Hz is the length room mode. Wouldn't it be more effective if turned toward the back of the room ?

As many room have doors in corners, do you think there might be some stereo or phase issues treating only 3 corners ?
Remember at low frequencies it's not like shining a torch, so the panels do not need to "face" the offending direction. What you have drawn is essentially the idea, but do not conceal the face of the trap with another box, as you have shown in your drawing behind the speakers. You need slide the A traps on the front along a little to expose the face. This method effectively "kills" the corner.